HOUSEWORK
VIDEO INSTALLATION FOR THE
NORM FORM EXHIBITION AT
ARKDES IN STOCKHOLM 2018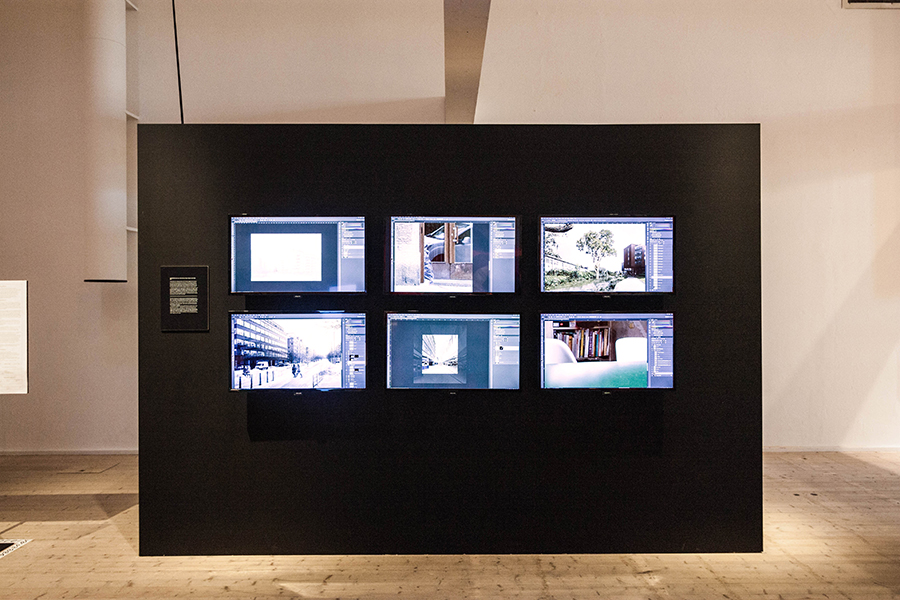 HOUSEWORK is a video installation in six parts documenting the labour of turning building into image. It was created by Secretary for the exhibition Norm Form, an index of contemporary norm-critical design curated by Camilla Andersson, Maja Gunn och Karin Ehrnberger, at ArkDes in Stockholm in 2018.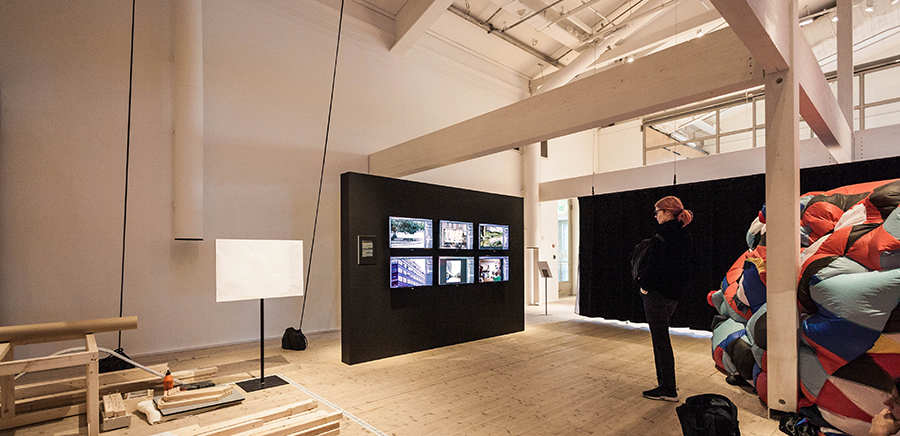 The subject can inhabit spaces the body cannot reach. Contemporary real estate is a territory painted through images as much as it is defined through physical objects. Walls, floors, ceilings, all provide shelter for bodies to rest within, but the images, on webpages, in magazines, on billboards and on television, form lenses that allow us to project our lives into the future.
The architectural visualization can be seen as the object around which the architectural production, the production of future homes and future cities, containers for future lives, is organized. The images provide the basis for the investment that initiates the architectural project, they mediate the project throughout its production and form the consumption object, an image of a potential future, that home owners will buy into through mortgage. The production of these images is the production of desire. The images allow us to project ourselves into future lives, future identities and future social class. These images are not neutral.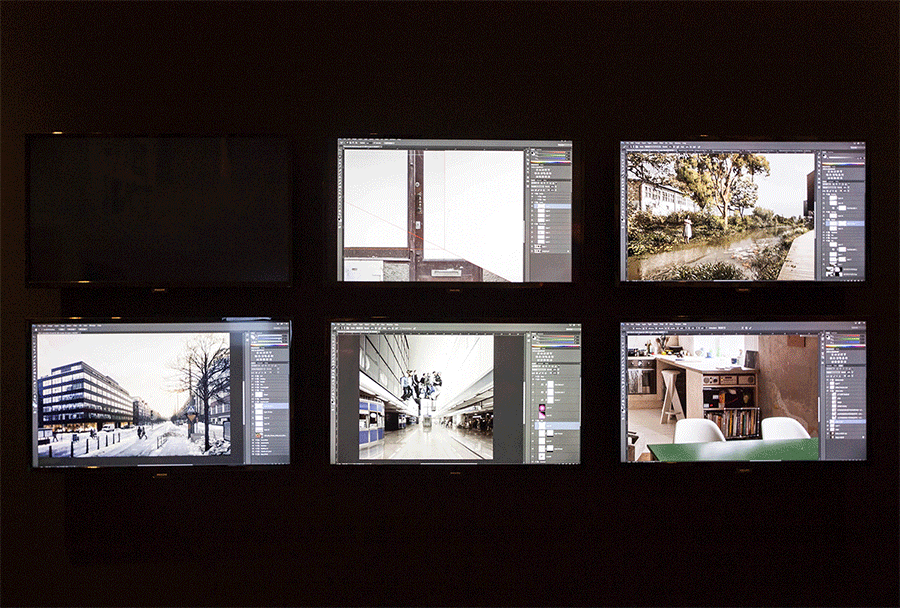 HOUSEWORK is an investigation into the process of producing these images. The techniques of photoshop image making are indexed, as is the labour time invested into production. With the tools of architectural visualization, we explore six environments, public and domestic, with the aim of making them 'pop', in the same way that the images intended to sell us our future lives, in bedrooms, loungerooms, in parks and on streets, are intended to pop in order to create desire. The act can be read as a form of maintenance; the polishing and cleaning of everyday life.
The images of architecture, cities and real estate form environments in which social orientations are produced and gendered norms are sustained. The critical interrogation of these environments is a pressing feminist concern.